Indoguna Masterclass
Locate us at Hall 02, #2B4-01

Presenter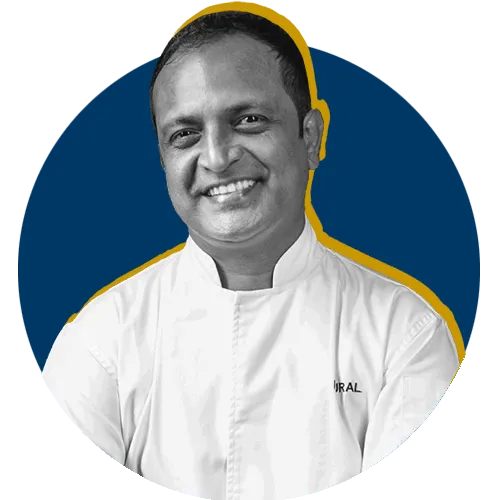 Chef Manjunath Mural
from Adda
Chef Mural is a champion for global 'Asian-Indian gastronomy', combining traditional Indian preparation methods with a variety of flavours across cultures, resulting in uniquely juxtaposed culinary offerings. Mural's philosophy is simple – to fulfil his lifelong dream and vision to present Indian cuisine at its pinnacle on an international level, where it can be understood, accepted and respected. Mural led his previous team to garner a Michelin star in 2016, 2017, 2018 and 2019. Mural is the first Indian Executive chef to score a Michelin star for an Indian restaurant in Southeast Asia (SEA). There are 2 only Indian restaurants in SEA to have the honour. In 2020, Mural opened his own Neo-Indian restaurant, Adda in partnership with Genie Collective Group. The unique concept serves elevated Indian cuisine in the heart of Singapore, with a contemporary twist and infusion of local flavours. These includes Tandoori-marinated Salmon in a Laksa sauce, signature Butter Chicken Pot Pie, A.F.C (Adda Fried Chicken) and Prata Quesadillas! Mural's road to where he is today has been paved with many milestones. These include being named runner-up of Channel News Asia's Perfect Meal and serving the President of Singapore with his standout creation of White Chocolate Semolina Crack Wheat Kheer.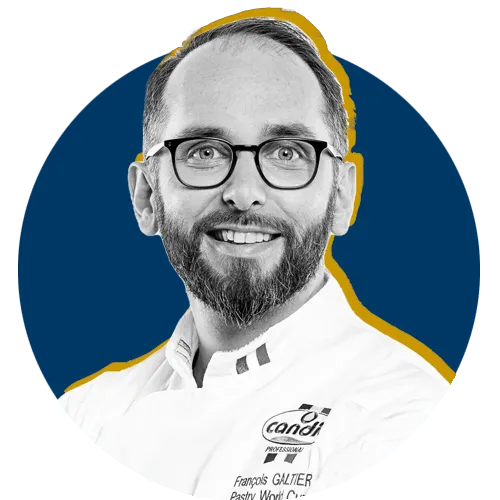 Chef François Galtier
Candia
Since he won the Bronze Prize of the World Pastry Cup in 2009, Chef François Galtier's technical advice has been very much in demand: he has coached several national teams and has worked as a pastry consultant around the world. Always been passionate about technique, flavours, emotions and design, Chef François Galtier's pastries are very carefully and meticulously thought, created with attention to every detail. Aside the chocolate factory he runs in Belgium, Chef François Galtier provides Candia Professional with his expertise and eagerness to share his knowledge. Thanks to him, Candia Professional has been able to develop innovative products such as Cream Cheese and to offer inspiring technical culinary training to dozens of Chefs worldwide.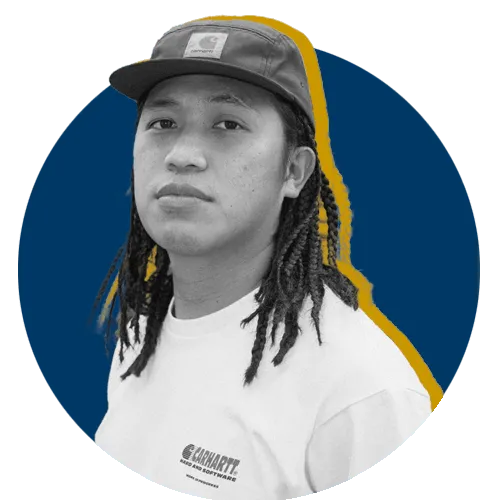 Chef Addis Tan
from Love Handle
Addis Tan: Thinking out of the butcher's box from shredding skate parks to killing it in the vegan kitchen. He was an aggressive inline skater who represented Singapore on tournaments. But a serendipitous opportunity took him back to the kitchen — a place where he spent his childhood playing commis chef to his mother — and he soon swapped wheels for whites. A love for food has always been flowing in the veins of Addis Tan. While travelling on competition, he would zip through streets and alleys on his wheels in his own time: not to find the coolest skate hangouts, but the sickest street eats. This could be a food truck doling out sloppy burgers or a cult joint selling tacos. After being pulled to help out in the kitchen of a steakhouse he was working at, Addis rekindled his love for cooking. "I was 17 and had a side gig in restaurant service to earn more, even though I was skating semi-professionally. Then I got called to help in the kitchen when a chef went MIA, and I enjoyed it so much." He subsequently became part of the opening team when the steakhouse opened a new outlet. Before he knew it, the kid who dropped out of school at 14 voluntarily enrolled in At-Sunrice GlobalChef Academy. "Others visit museums and places of interest— I discover a city through its streets and its food on the street."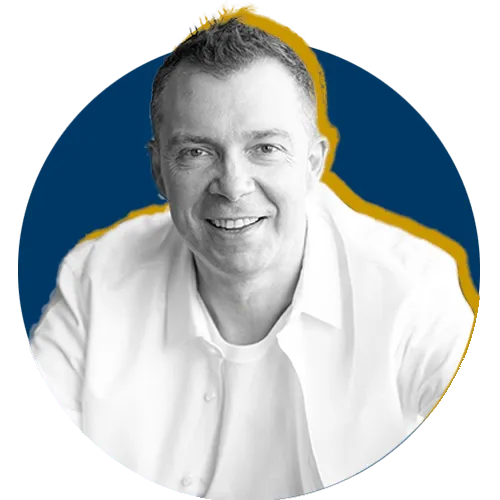 Arnaud Thulliez brings to his role as Indoguna's CEO and Executive Chef a passion and entrepreneurial spirit built upon his family legacy in the foodservice industry from the North of France. Together, with chairman and founder Helene Raudaschl, Thulliez launched Indoguna Productions in 2012 to bring high-quality, Halal-certified, foods to customers throughout the Arab world. Thanks to their new product line, Arlene, Indoguna delivers meat-inspired delicacies designed to fill a void in the global marketplace for plant-based versions of popular international meat-filled dishes. "By offering creative international flavors, Arlene is both a disruptor and a leader in the food market,". He notes that plant-based diets are a sign of a rapidly changing cuisine and lifestyle landscape. "We constantly ask ourselves, 'Can food truly change our world?'" It is a question that Thulliez – and Arlene – answer every day.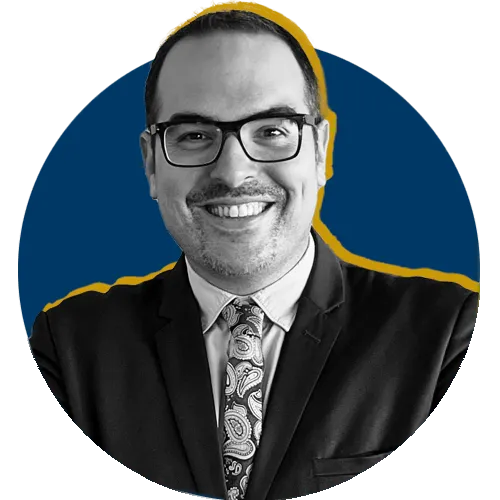 Gennaro is the Export Account of Casa Radicci which he joined in 2014 as Export operation supervisor. Since the majority of his main activities are based on good human relationships, he always tries to manage them with professionalism; making his customers feel that he cares about their needs. He is "passionate" about a crucial point for the business. His first professional step was in a company operating in the luxury footwear, then have been working in Japan for two years and, once back in Italy, he has a Master Degree in Foreign Languages and also studied at the Kyoto University of Foreign Language in Japan. His studies provided him with strong skills in English, French and Japanese, which he speak fluently; this ability, together with his significant background in cheese export, helps him manage his clients' portfolio (or "partners" as he prefers calling them), having the one and only target of meeting their expectations. He always tries to easily transfer the peoples' passion for their cheese, which is the result of all the Casa Radicci team, a friendly work environment where successes are shared.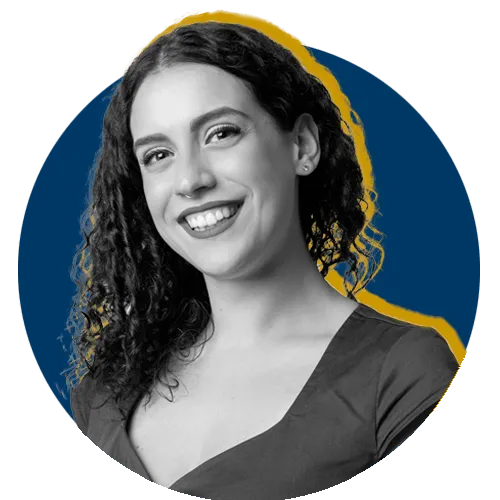 Geofoods is an Italian company that has been selecting fresh truffles for nearly forty years. Only the very best truffles are chosen: those that are unique for their flavor, scent and appearance. Geofoods is headquartered in Umbria with an extensive net of loyal and experienced truffle-hunters all over Italy from Tuscany up to Piedmont, Alba. We are at the very center of a large truffle district that is logistically ideal to ensure always the freshest products. In fact, truffles are sent immediately after the harvest directly to the most famous gourmet stores and, through our fine food distributors, to the tables of award-winning chefs. Vania and Giuseppe, Geofoods' founders and shareholders, personally select every single truffle by themselves still nowadays. Each truffle will go through their many years of experience and the touch of their well-trained hands. The Order of Knights of truffles counts them amongst their proud and most experienced members. Professionalism, care and attention to every single detail are Geofoods' trademark. Other than fresh truffles, Geofoods offers a refined range of preserved truffle products, using only the best, freshest and purest ingredients. This is Geofoods philosophy: selection and quality without compromises. Because nature does not need anything else.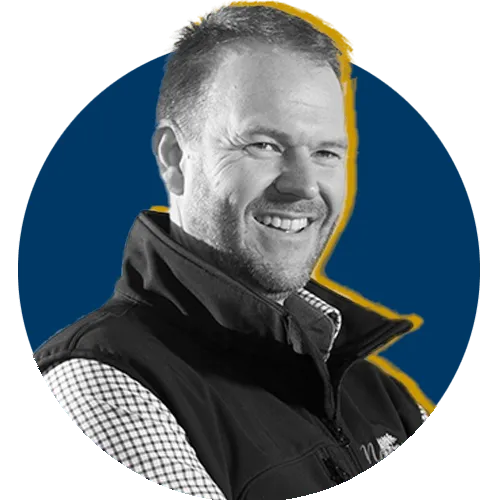 Scott de Bruin
Mayura Station
Scott was born in Millicent and moved to Adelaide for secondary schooling at Scotch College followed by the University of Adelaide where he attained a Bachelor of Business (Marketing).In 1998 Scott returned to the South East to join the team at family owned Mayura Station. Initially working under the Farm Manager, Scott quickly learned the business and was drawn particularly to the development and expansion of the Full-blood Wagyu herd. Moving to the position of Farm Manager in 2005 and Managing Partner in 2007, Scott has grown the Mayura Full-blood Wagyu business from a herd of 29 to one of Australia's largest Full-blood Wagyu herds with over 11,000 Full-blood Wagyu cattle.In March 2010 Mayura Station expanded its business by opening its boutique restaurant 'The Tasting Room'.Mayura Station's Tasting Room is an on-farm experience to enjoy what is arguably Australia's most awarded Wagyu beef and provides diners with the opportunity to ignite their taste buds while dining on premium quality, high marble score Wagyu beef delights.
Scott has guided Mayura Station branded beef product to international acclaim developing markets for Mayura luxury beef brand into 8 different international markets. Scott has served on the Australian Wagyu Association board for 10 years and was president and chairman from 2013 to 2015.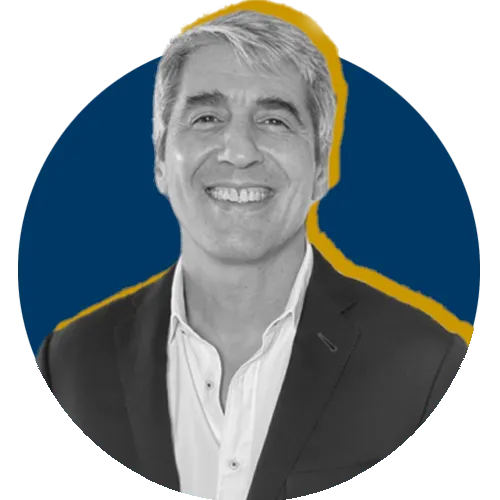 Tomas is co-founder and owner of Azul Natural Beef company in Argentina.With a long tradition of 6 generations in cattle breeding, feeding, and meat production, DEVESA is a brandthat represents this FAMILY tradition. Tomas has managed the family meat business for over 35 years andhas always led the industry with a modern export-oriented approach.Azul Natural Beef is a fully integrated company with over 100.000 head throughput derived from its ownproduction of the best Angus breeds located in the well-known Pampas of Argentina. The cattle are fedwith natural pastures and corn produced on its own proprietary farms.In 2021 Azul Natural Beef was awarded Gold Medals in the World Steak Challenge for both its Grass Fedand Grain Fed Rib Eyes.This is a truly unique offering of beef, from farm to fork with cattle and farms that supply this producttailored and oriented for the most demanding markets in the world.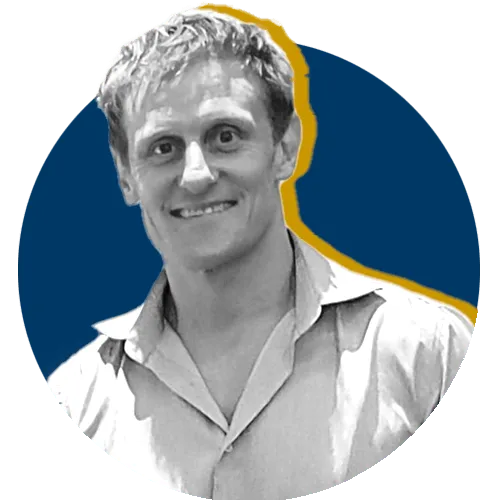 Dallas Pitches
Alliance Group
Hailing from a rural background in Southern New Zealand, Dallas is the Regional Sales & FoodService Manager covering Asia for New Zealand red meat producer / export alliance Group. Alliance Group area proudly 100% farmer owned co-operative with a heritage firmly rooted in NewZealand since 1948, when a group of farmers in the South took it upon themselves to form Alliance group to process and market high-quality meat and co-products to international markets. Alliance has been supplying New Zealand's finest grass-fed lamb, beef and venison into global markets for more than 70 years & is proud to be a leading food and solutions company across multiple sectors including retail, food service and manufacturing. Dallas is the brand ambassador for Alliance Group's ultra-premium Lumina Lamb & has overseen highly acclaimed branded lamb programs into multiple regional & international markets.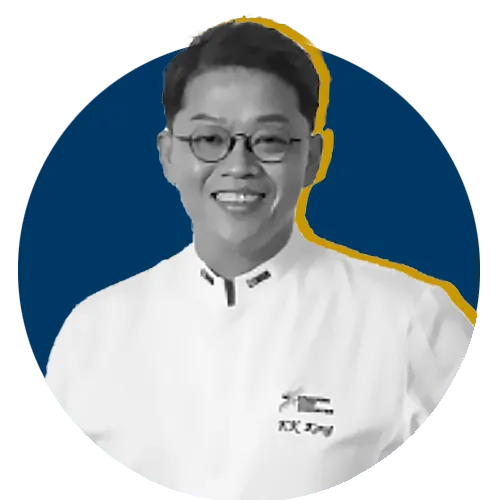 Chef Kong Kok Kiang
National Team Manager
KK Kong is executive chef of the Sentosa Golf Club and Vice President for the Singapore Chefs' Association. In 2022, he was recognized as the World Gourmet Summit Chef of the Year (Flexitarian), also in 2015, he was recognized as the World Gourmet Summit Executive Chef of the Year and was also by Singapore as HAPA Master Chef at the Hospitality Asia Platinum Awards Regional Series (2016 - 2018). In 2020, he was Chairman of the World chefs 2024 Congress Bid Committee. Supported by Singapore Tourism Board, the committee won bid to host the international event in Singapore. With extensive competition experience since 2006, he has more recently taken on leadership positions for the Singapore National Team, such as Team Coach for Bocuse d'Or Singapore (2015 - 2019), and Team Manager of Culinary World Cup (2018,2022) and Team Advisor for Culinary Olympics 2020.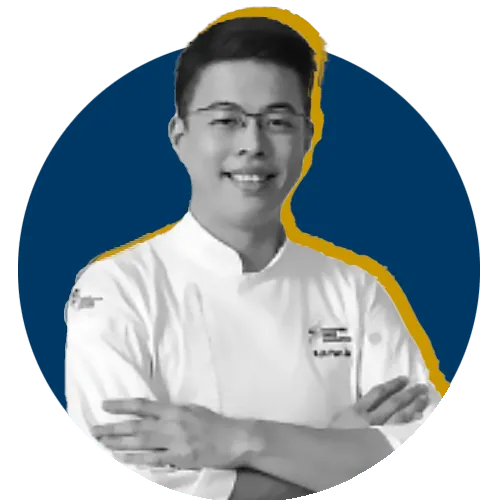 Chef Koh Han Jie
National Team Captain
Han Jie is Head Chef (Ce Soir;Nicole's Flower Group) and has more than 8 years of experience including working in leading restaurants such as Les Amis Restaurant in Singapore and Restaurant Anne Sophie Pic in France. He was the Rising Chef of the Year at the World Gourmet Awards 2020 and Junior Chef of the Year in 2019. He has scored the prestigious overall champion (gold medal) at the Disciple of Escoffier Singapore Selection and the Jeunes Talents Escoffier World Final 2018. He has also been part of the Singapore National Culinary Team since 2018, and has represented Singapore at the Culinary Olympics 2020 in Stuttgart (came in 4th position), and Culinary World Cup 2018 (first runner up).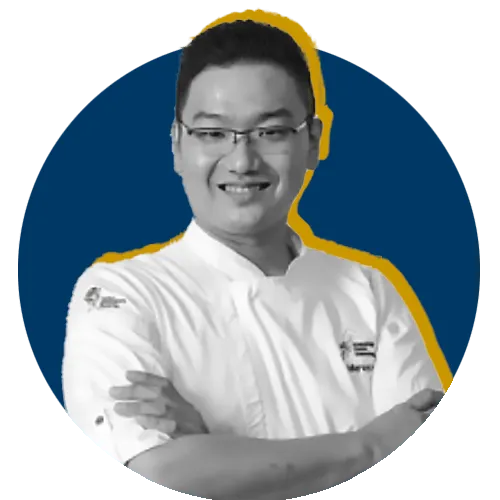 Chef Marvas Ng
National Team Member
Marvas is the Head Chef at Path Dining, a partnership with 1855 Group. At his restaurant, he serves up Modern Asian fare, elevating the reassuring familiarity of his favoured East Asian flavours with French finesse and a strong personal perspective. Today, Chef Marvas Ng is lauded for his many culinary achievements, including representing the nation in the 2020 Culinary Olympics. His culinary style is confident and refined in the a sumptuous familiarity that warms the heart Marvas worked in Tower Club, then Le Pan in Hong Kong, and Tianjin, China where he learnt all the different facets of cooking in and managing a fine dining kitchen, both in the "hot side" and the "cold side". During this period, Marvas was exposed to the art of pastry and dessert creation: he took charge of LePan's bridging courses and desserts for three years. He was also deeply immersed in Chinese culinary culture, experiencing its rich tapestry and the push-pull of a demanding contemporary market – both as chef and diner. Marvas decided to come home in 2019. He joined Ocean Restaurant at Resorts World Sentosa, where he created the eco-responsible Aqua Gastronomy pop-up, which synthesized dining, theatre, and music into a single fantasy experience. The concept became one of the most successful F&B events ever staged by RWS in recent years.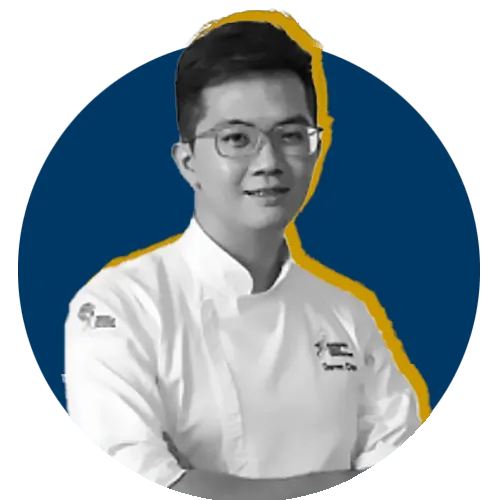 Chef Darren Chin
National Team Member
Chef Darren is currently the head chef (Catering division) at Tung Lok Group of Restaurants. He has 11 years' of experience in the food industry since graduating from SHATEC in 2011. He has had the privilege of working in various cuisines such as Asian, Mediterranean and Modern European. He has also had theopportunity to train alongside with different hotel promotion chefs from Japan, Korea, India, Indonesia, Thailand and Turkey, expanding his own culinary skills and knowledge. In addition to working in the industry, Chef Darren has taken part in various culinary competitions. He was a team assistant as part of the Singapore National Culinary Team at the Culinary World Cup 2018. He was also crowned Overall Champion with a Gold Medal at the Star Chef Competition 2019 (Western).